Whilst the Lingman Lake Gold Project is a regional scale exploration package, management are mostly focused on expanding the historical resource that was defined within the first 180 metres from surface and open in all directions. Work continues with the company's two 100% owned diamond drill rigs drilling 24/7 to expand the known envelope of mineralization with a view to publish a maiden NI 43-101 resource in late 2022.
Understanding the Lingman Lake Gold deposit helps us identify the controls on mineralization and incorporate this working knowledge into our regional scale exploration efforts. The Lingman Lake Greenstone belt has been largely unexplored. Concurrent with the deposit exploration, the initial regional exploration program seeks to identify other prospective targets both along the intrusive contact and within the recently staked sediments.
Geology
The property is situated in the Lingman Lake Greenstone belt consisting of a complexly folded assemblage, of mafic metavolcanics, felsic metavolcanics and metasedimentary rocks. The assemblage is in intrusive contact with marginal granitic rocks and internally intruded by various intrusive rocks.
Gold mineralization at the Lingman Lake mine occurs in multiple zones which are structurally controlled by sub-parallel shears. Within these zones, the most favourable host rocks are mafic volcanics that have been silicified and carbonatized and occur in proximity to feldspar ± quartz bodies that are up to 91-metres wide.
The historical resource is associated with:
Regional scale deformation zone.
Gold-enriched quartz veins and silicification alteration zones and shear zones.
Multiple sub-parallel and branching shear zones over a wide area, extending along strike
Multi-phase intrusions ranging from regional scale granitic terranes to property level feldspar ± quartz porphyry.
Plan map of the Lingman Lake Deposit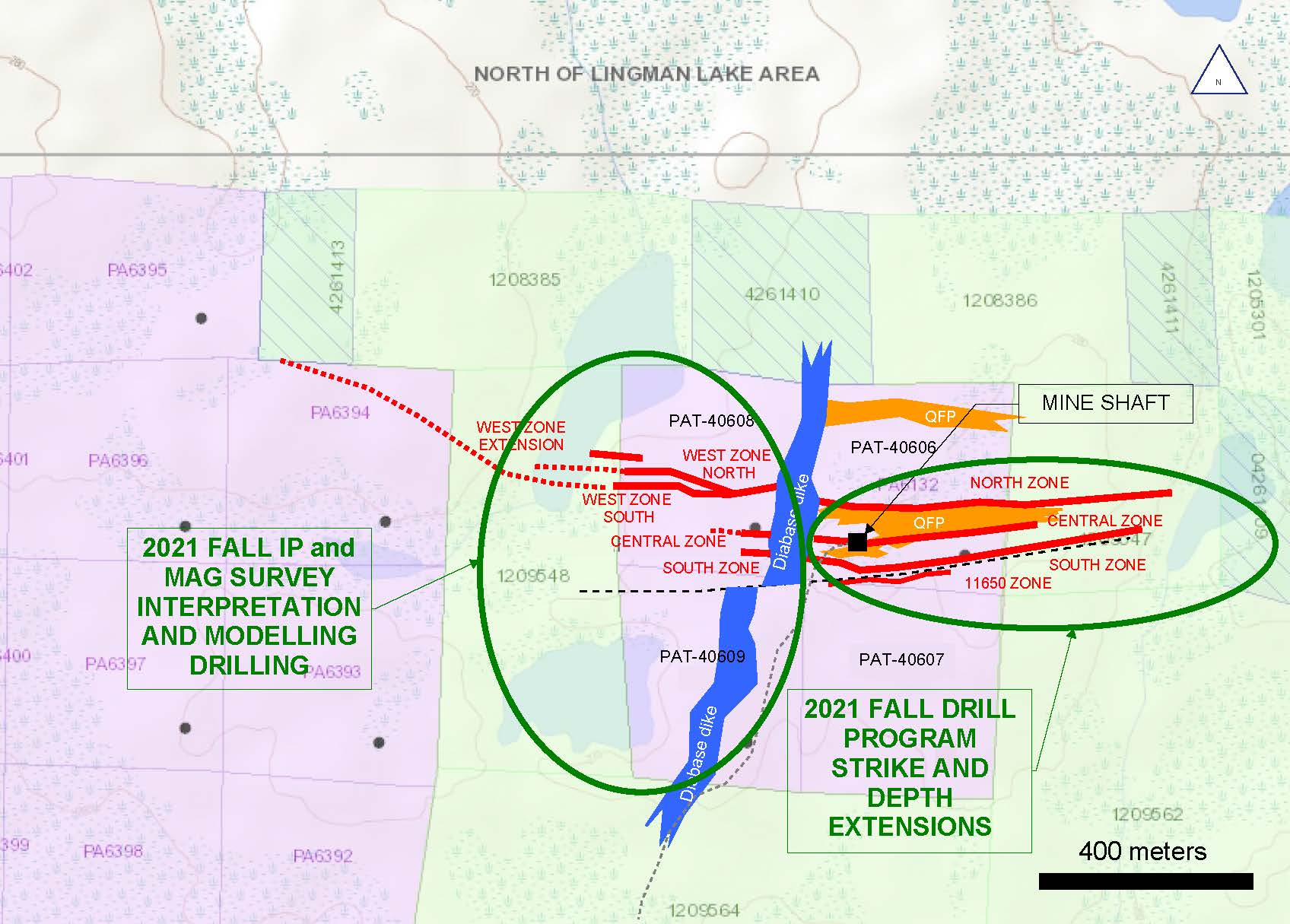 Oblique image of the Lingman Lake Deposit (looking south west)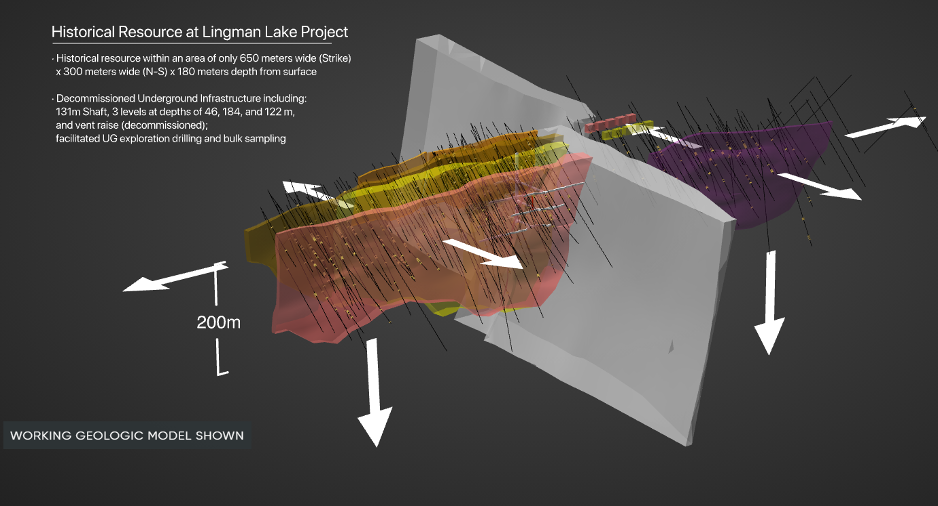 Oblique image of the Lingman Lake Deposit and Fall Drilling (Looking South)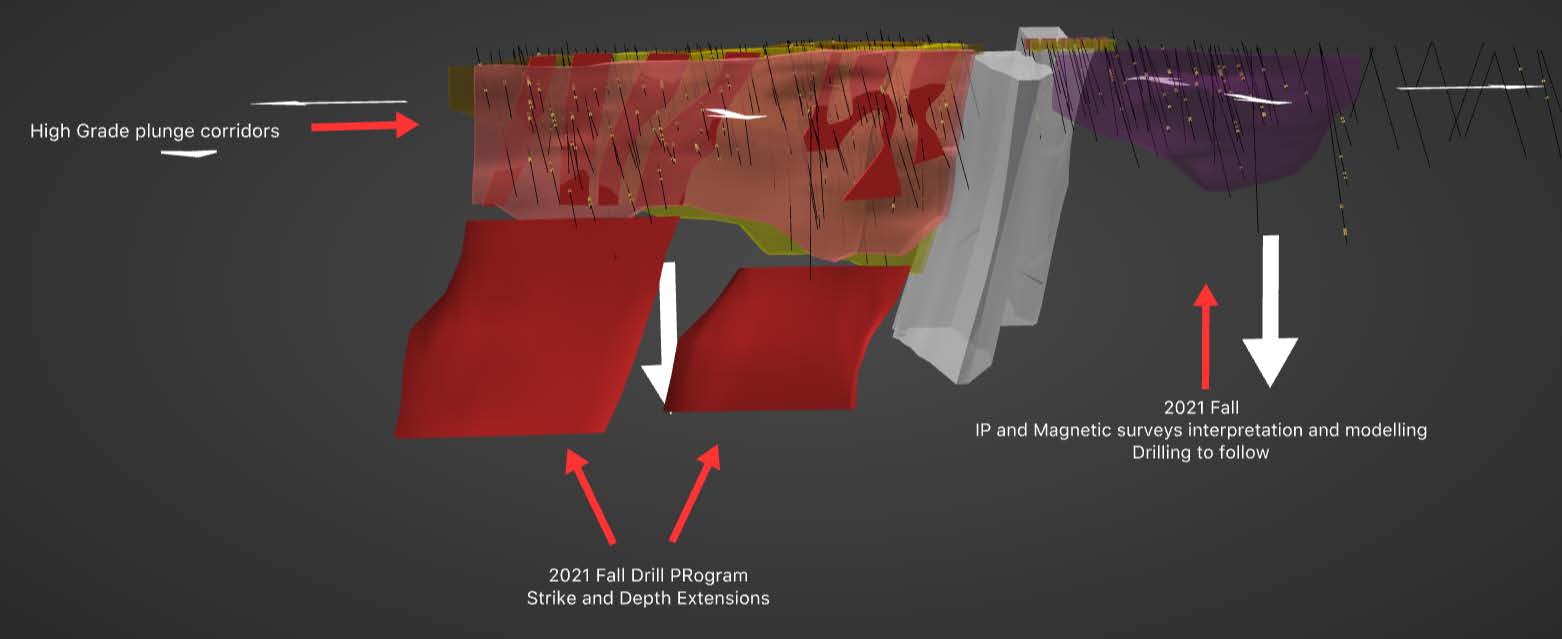 Magnetic V1 map showing drill target areas relative to magnetic linears and Lingman Lake gold zones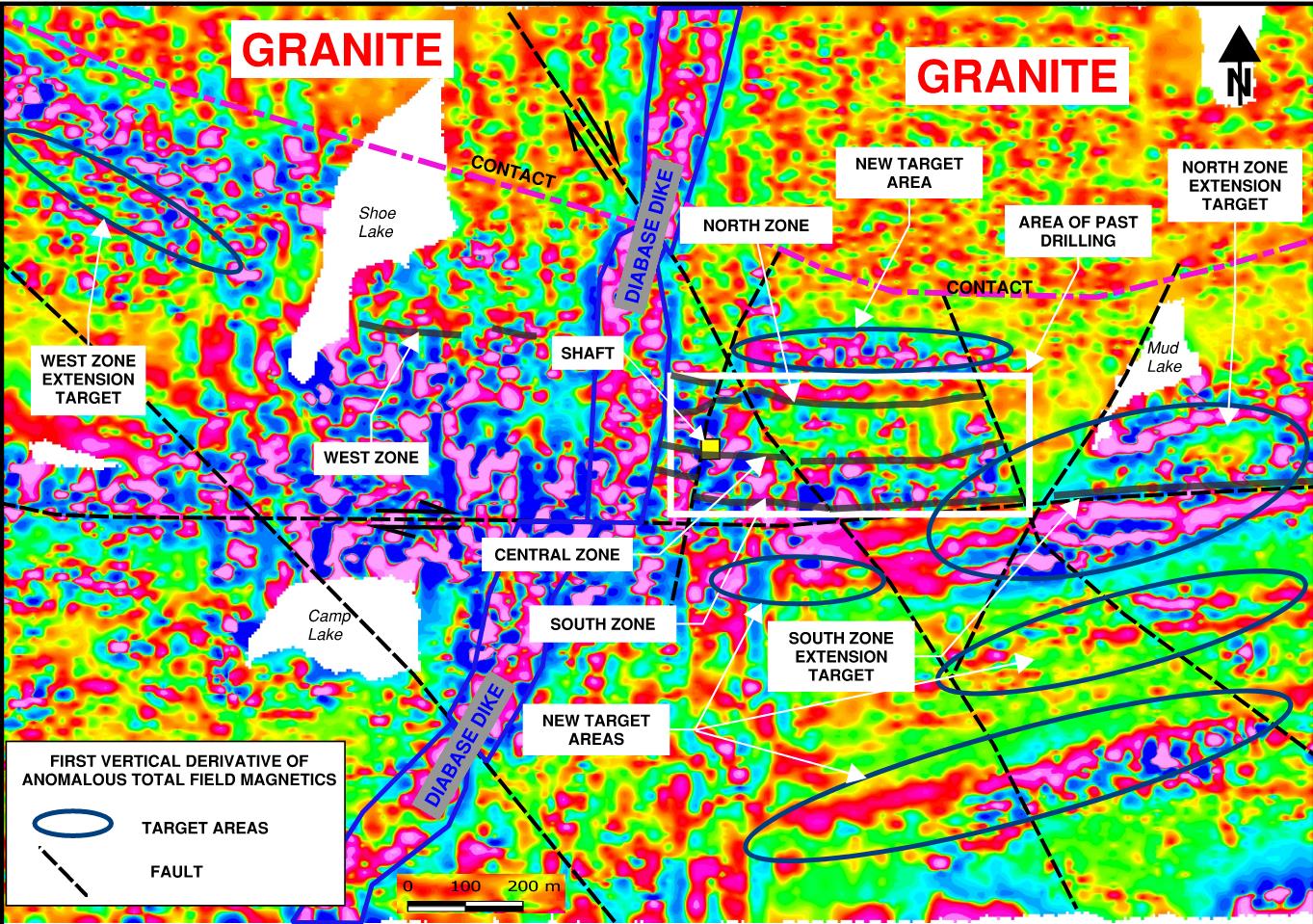 Apparent resistivity map drill showing target areas in relation to Lingman Lake gold zones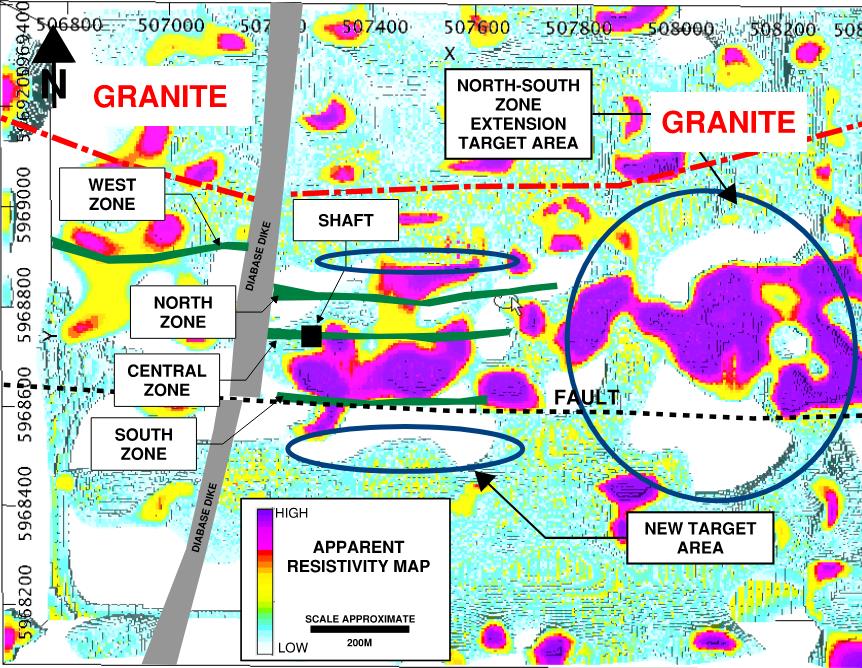 Hole 18-1 drilled in 2018 in the West Zone exemplifying the consistency of the high-grade host mineralization (twin hole)